FREE Conversational Chatbot
00003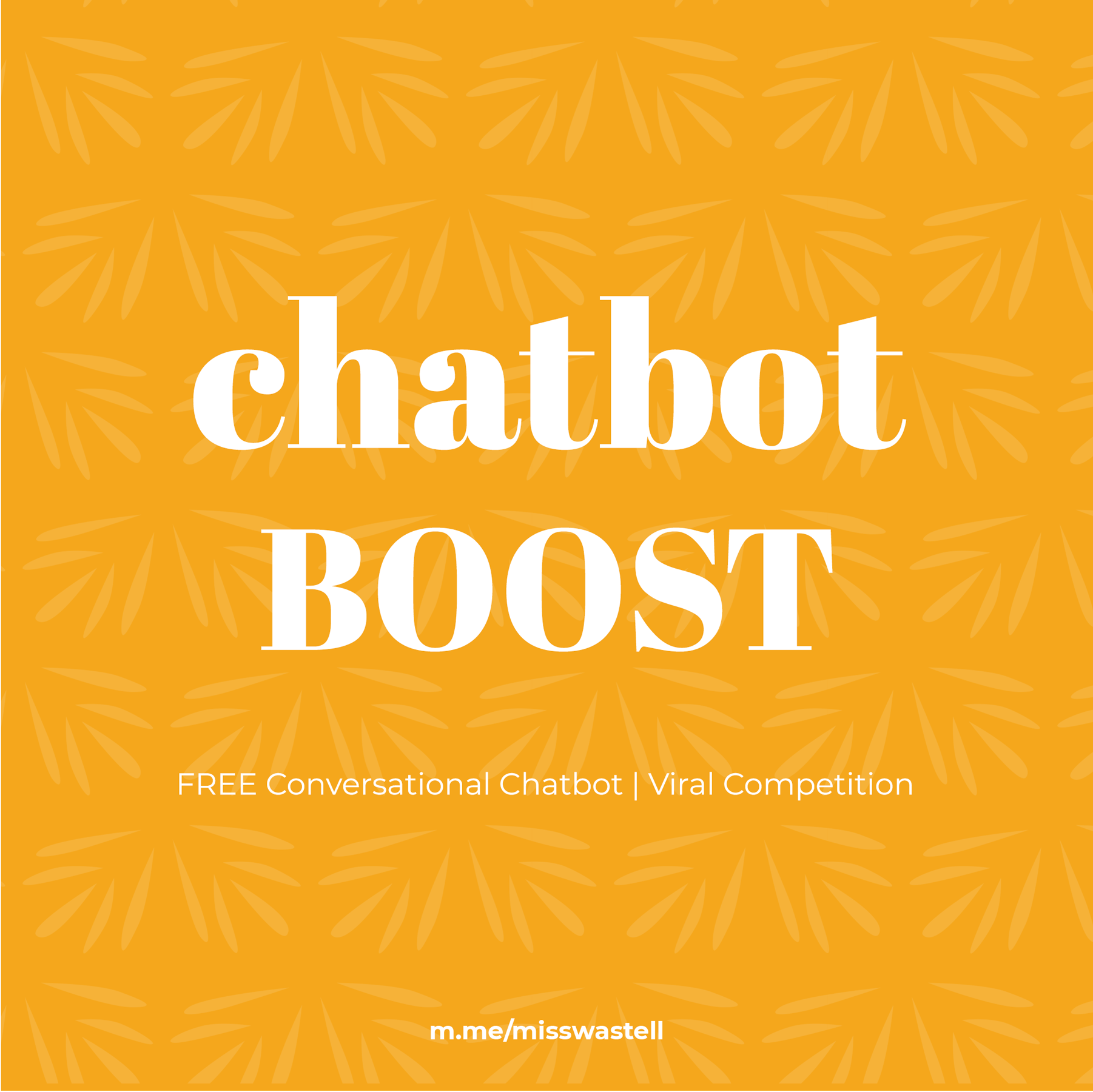 WANT TO AUTOMATE YOUR MESSAGES ON FACEBOOK & BUILD AN AUDIENCE WITH 85% OPEN RATES?
Before you hire a consultant - WHY NOT SET ONE UP TO SEE HOW IT WORKS? It's completely free to set up, all you need is a Facebook Page to start automating those initial sales conversations. Then, you can segment your audience to tailor your communications to what they are actually interested in!
If you're familiar with computer systems & processes, you could end up becoming a chatbot consultant yourself ! The system is super easy to use and they have so many different tutorials and video courses for you once you sign up!

WHAT DO YOU GET?
1x 45min Private Tuition Session via Zoom to LEARN what you need to do
Set up a FREE chatbot, with greeting text and welcome message to both generate and nurture your audience via Facebook messenger
Build an audience on messenger that you can contact directly, segment based on their interests and has open rates of over 85%.
Learn the power of Conversational Chatbots in engaging your audience with meaningful, one-to-oneconversations
Find out how to increase your conversion with a few copy changes & clever CTAs in the right places along the customer purchase journey.
1x 30min Private Evaluation Session via Zoom 4 weeks later
Evaluate the changes you've made & the success they have had on your sales
Learn what to measure, why evaluation is one of the most important factors in marketing
Get suggestions on what else you can do to increase your sales with clever copy & CTAs
WHY ZOOM?
With Zoom video calling, you can share your screen with me, so I can walk you through each step. I am ALL about making sure you stop taking notes & start taking action. What's the point of Private Tuition if we don't Stop Taking Notes & Start Taking Action.
These $100 Boosters are specifically made for Sole Traders, Small Business Owners & Studio Owners on a budget - with experience working with phone apps & computer systems