The Art & Science of Instagram
00001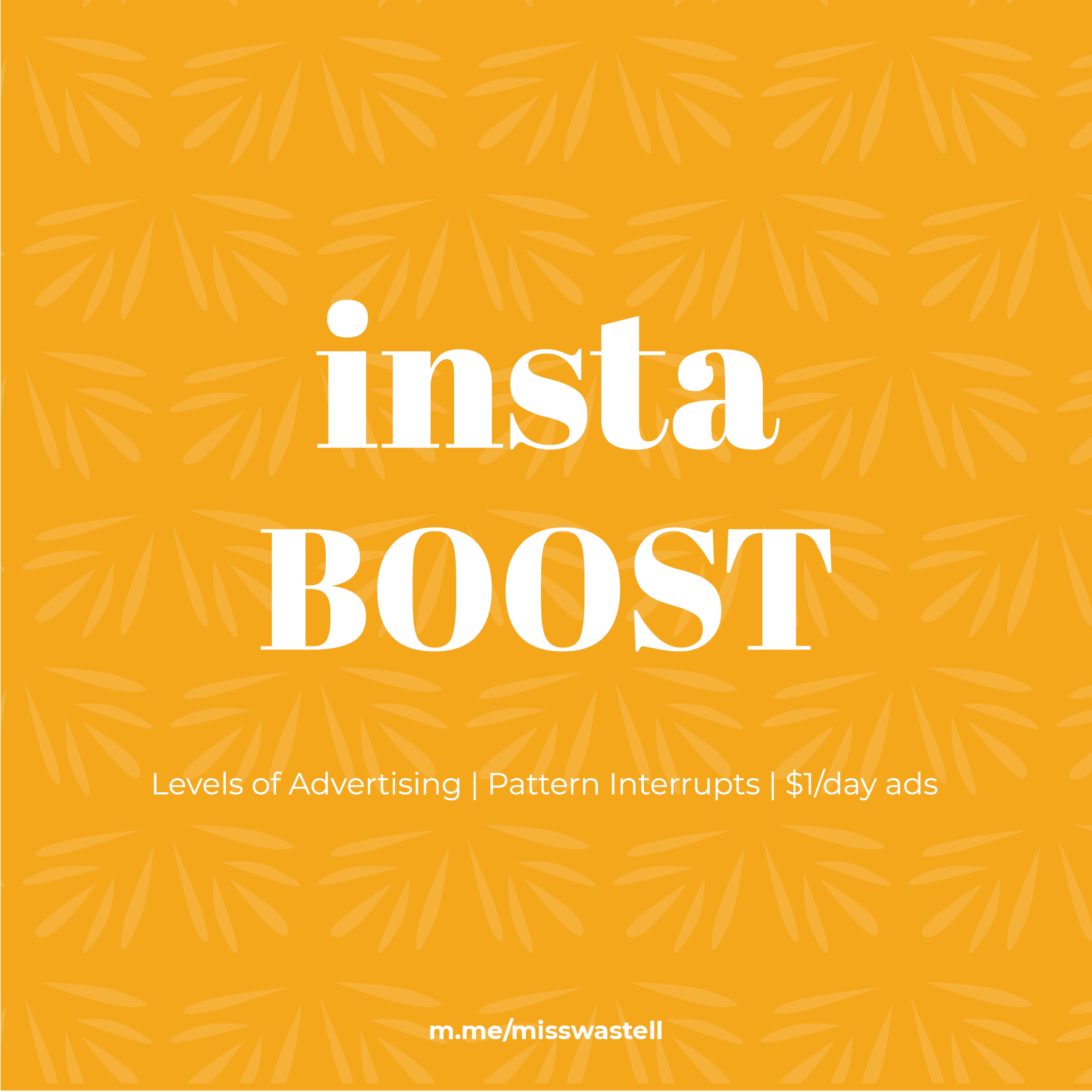 Not getting any engagement on Instagram?
Instagram Marketing is both an Art, and a finite Science. What to post, when, what to say, and how to engage are all factors that influence your ability to make money on Instagram. It's all about attracting attention to your profile, connecting with industry influencers & starting the conversation with your current, and future customers.

WHAT DO YOU GET?
1x 45min Private Tuition Session via Zoom to LEARN what you need to do

Learn about the TWO types of audiences you need to consider and the importance of Consistent Branding
Understand the Science as well as the Art that goes into creating a profile that acts as your ONLINE MAGAZINE
Get the tools to help you with "posting anxiety" & learn how to ensure you always create TOP NOTCH content that converts
Find out how you can attract attention from influencers and key players in your industry with hashtags & mentions
1x 30min Private Evaluation Session via Zoom 4 weeks later
Evaluate the changes you've made & the success they have had on your sales
Learn what to measure, why evaluation is one of the most important factors in marketing
Get suggestions on what else you can do to increase your sales.
WHY ZOOM?
With Zoom video calling, you can share your screen with me, so I can walk you through each step. I am ALL about making sure you stop taking notes & start taking action. What's the point of Private Tuition if we don't Stop Taking Notes & Start Taking Action.
These $100 Boosters are specifically made for Sole Traders, Small Business Owners & Studio Owners on a budget - with experience working with phone apps & computer systems.